I know perfectly well that hanging a painting up on a wall takes a great deal of courage. It is a beginning of an affair with an object, as we move around it in our private surroundings. We look at this artwork incidentally or to free our minds. We stare at its color, theme and form. The artwork may also serve as a justification to analyze or understand our mood. Hence it becomes the lens and filter of our emotions. I create my art in a way so that I may be content to interact with it by myself.
I treat my studio like a nest. It is here, where all my artworks mature from the idea to the signature on the finished canvas. It is also a place from which, my paintings fly out, just like butterflies and birds leave their nests and cocoons. Perhaps that's why I like to paint these animals, because they are the embodiment of freedom and priceless colors made by nature.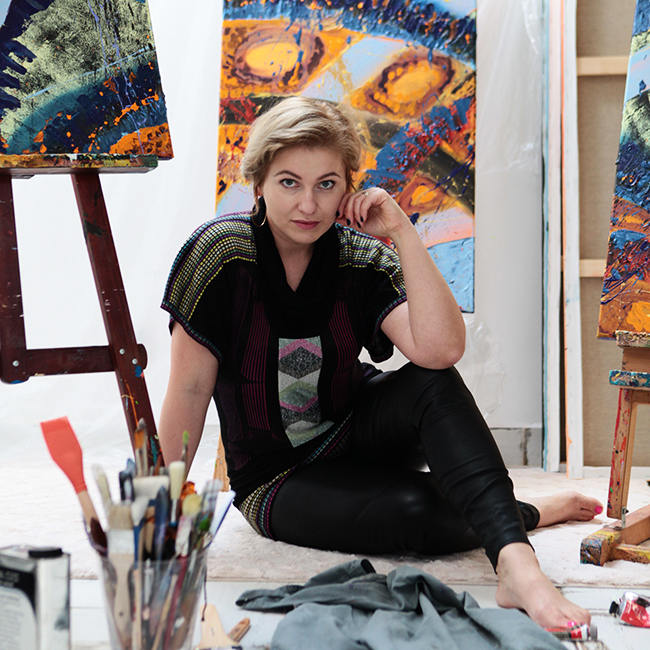 Lips are my great art inspiration as well. Human lips, mostly female ones, exaggerated, plump. The richness of this asset triggers a whole range of feelings and associations. When I paint human lips, I burst with so many positive emotions that I desire to share above all else. I feel that lips suspended on an abstract background, in expressive brush strokes or putty are where they should be – at the uppermost of our emotions. Expressing emotions is often the most difficult form of verbal expression. I attempt to do this with paint on canvas.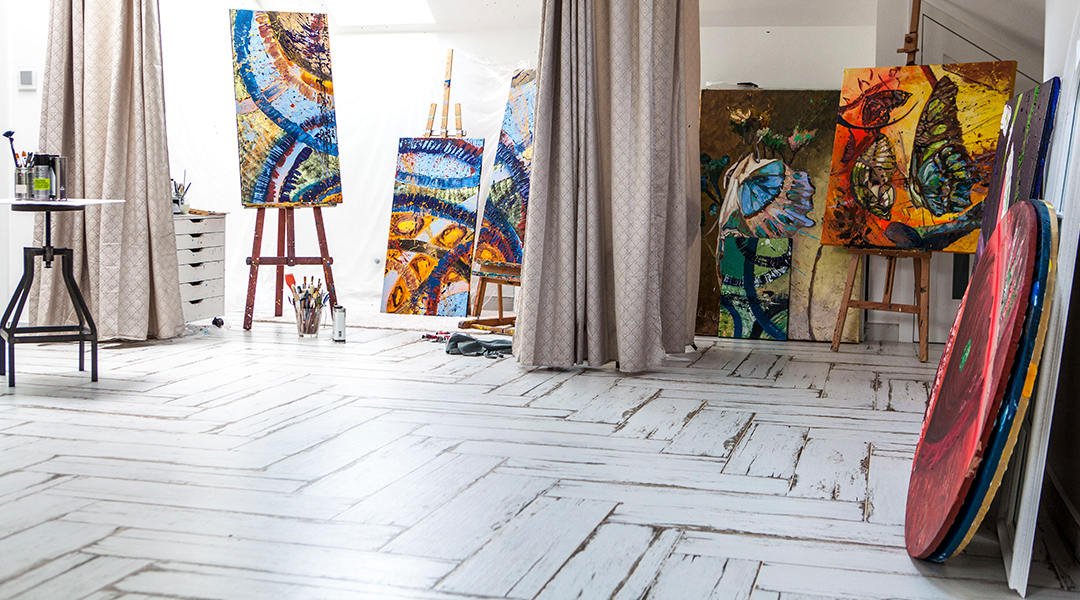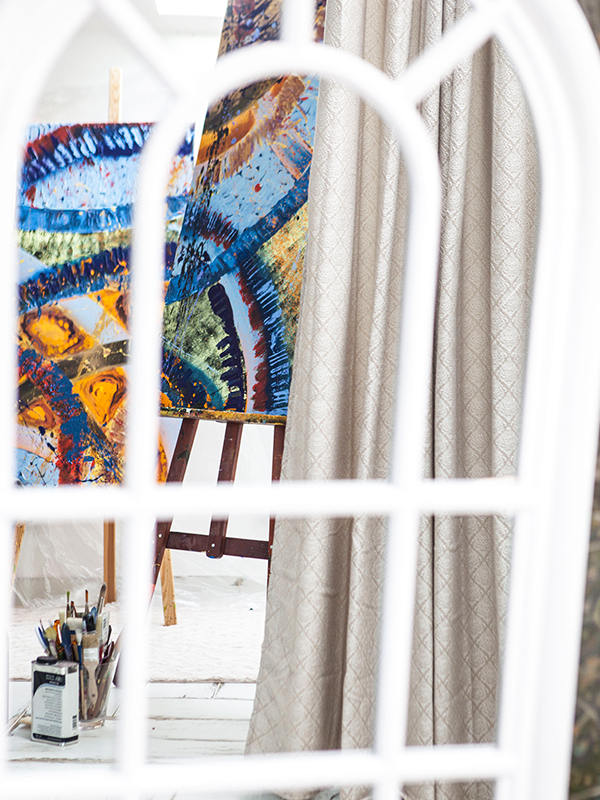 Abstractions are also significant in my work. The endless cycle of Galactic connections expresses my awareness of the complexity of the universe. I put its offcuts on the canvas stretcher. Therefore, most of my artworks in this series are open compositions. My abstractions involve the belief that one event arises from another, there is no effect without a cause. Our lives are intertwined with matter, energy, dreams, history and the future. Galactic connections are an attempt to abstract fragments of the universe…
During the painting process, I love the state of excitement and feeling of losing myself in the passion of mixing paints and applying them in multi-layers. I like the thickening, bumps felt under my fingertips, resulting from the use of a putty knife or deliberate splashing of paint. Nevertheless, with each theme taken during the creation process, two natures beat within my breast – expression and precision. In my world, these are the two opposing forces, and I believe the effect of their clash is visible in each of my art pieces.
When I received a special award in the 4th Zadra Painting Competition (Warsaw 2011) for my artwork in the Woman in Relationships series entitled Make a Decision, I understood something important. When I was handed a copper statuette, one of the committee members asked, "Can you tell us if a decision has already been made?" I was stunned by this question, and to this day I cannot answer it unequivocally. Of course, I make decisions related to color or theme, but after finishing one painting I have a series of further questions to ask myself, I'm looking for an excuse to make the next decisions. This arouses constant hunger and creative anxiety. I hope that the final decision will never happen. What would I look for then, while creating?